Promoting Wider Achievement
with
Children's University Scotland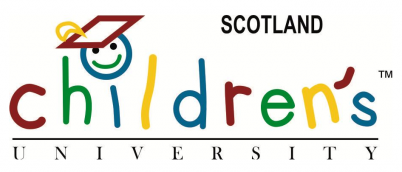 We are excited to be the first school in Argyll and Bute to work with Children's University Scotland and are looking forward to piloting this programme.
Children's University believe that every child should be able to learn and pursue their ambitions to the fullest. They inspire a love of learning beyond the classroom that enriches children's lives and transforms their prospects for the future.


Why Recognise Achievement?
All children and young people are entitled to have the full range of their achievements recognised, and to be supported in reflecting and building on their learning and achievements. Schools and other establishments will provide opportunities for learners to achieve and encourage them to participate.
(BtC5: recognising achievement, profiling and reporting)
We are piloting this programme in the final term of session 2020-21 with our Primary 6 year group. Next session, we will then roll the programme out to our Primary 4-7 pupils.
With Children's University, our pupils will be given access to the Aspire platform. Through this online platform, children can record their wider achievements. This is any achievement out with school lessons i.e. lunchtime clubs, after school clubs, home learning and weekend activities.
Due to COVID-19, our school clubs have not yet returned. However, Children's University provide many home challenges to ensure children are still able to achieve.
For each activity completed, or club attended, pupils will gain one credit. As credits build, awards are achieved.
For more information, please visit: https://childrensuniversity.scot/
Find out more about Children's University from the pupils who have worked with them by watching the clip below:
Examples of Home Challenges
Once enrolled in the programme, children are provided with access to the Aspire platform. Here they will record each completed activity to build credits towards awards.
The children will also be asked to focus on specific skills they are developing in each activity. Skills such as:
Leadership and enterprise
Problem solving
Teamwork
Digital
Organisation
Creativity
Health and wellbeing
Communication
Critical thinking
Literacy
Numeracy
Citizenship
If you run an after school or weekend club, or are planning to, please contact the Head Teacher to include your club in our Aspire platform.