Welcome to Park Primary School and Early Learning and Childcare Centre, Oban. Here you will find some general information about our school and ELCC.
For up-to-date information and news, please visit our Facebook page: Park Primary Oban.
Park Primary School is a non-denominational, co-educational school, situated in Dunollie, in the town of Oban on the west coast of Scotland. Our school was built in 1973. At the moment we have a roll of 240 pupils. Park is the second largest school in Oban.
Ms Shirley Stuart is our Head Teacher, Mrs Eileen Crowe is our Depute Head Teacher, and Mrs Christine MacLean and Mrs Nicola Lane are our Principal Teachers.
Our school has nine bright classrooms and a large hall, all on the one level. At the back of the school there is a tarmac playground, an all-weather sports pitch and a grass playing field, which is surrounded by farmland. In the middle of the school we have a quadrangle where there is a small pond, a vegetable garden and a learning area with tables and benches. At the front of the school we planted an orchard of apple, pear and plum trees. It gives us extra outdoor learning space. The grant for our orchard came from Grounds for Learning. Recently, we have also built an outdoor classroom – a woodland in our school grounds – with the help of our parents. This is used regularly by our ELCC and Primary 1 pupils.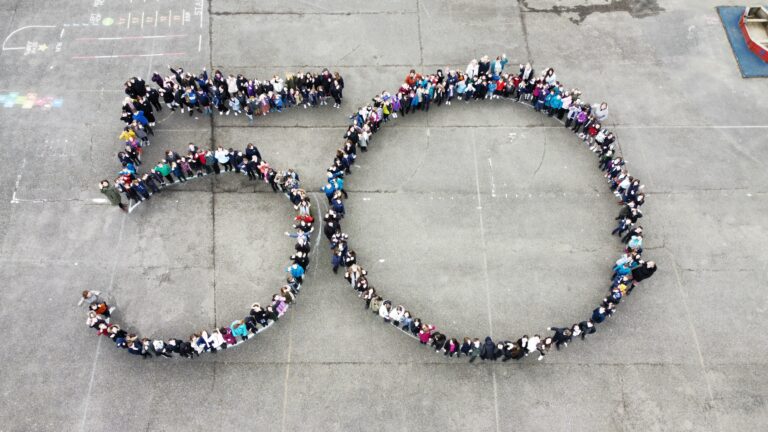 We have a specialist teacher of P.E. along with visiting piping and fiddle instrumental instructors. Our classes are aided by Pupil Support Teachers, Pupil Support Assistants, Additional Support Needs Assistants and Classroom Assistants.
In Dec 2021 our school was awarded its 9th Green flag. This award was the culmination of many years of hard work and effort on part of the whole school community to ensure that sustainable education is embedded in the life and work of the whole school.
We are a fully registered Fairtrade School.
In 2013 we had an Early Learning and Childcare Centre added to our school and at the moment we have 18 three- and four-year-olds enjoying the benefits of pre-school education.

Help us raise money by signing up to easyfundraising! Just click the image above.